If you're still in the process of bathroom tiling, here's a new idea to push the idea further. Are you ready to renovate the most intensely private room in your house? Do you crave for a showering space that offers exceptional bathing luxury? If so, walk in shower tile design ideas are just the thing you need. An open showering space that boasts of both aesthetics and efficiency is the ultimate centre of calm and rejuvenation in your home.
Shower tiles for bathroom come in materials like ceramic tile, glass, ceramic wood-looking tile, porcelain tile, or granite, and there's many ceramic tiles that resemble marble or quartz look. When selecting tiles for your bathrooms or walk in showers without doors, look for ones that are easy to install, sturdy and that offer great visual treats. Many shower tiles suitable for very wet locations can be used to cover walls, countertops, bathtubs, and flooring.
Here are 7 ideas to design enviable walk in showers without doors:
1. Add A Built-In Bench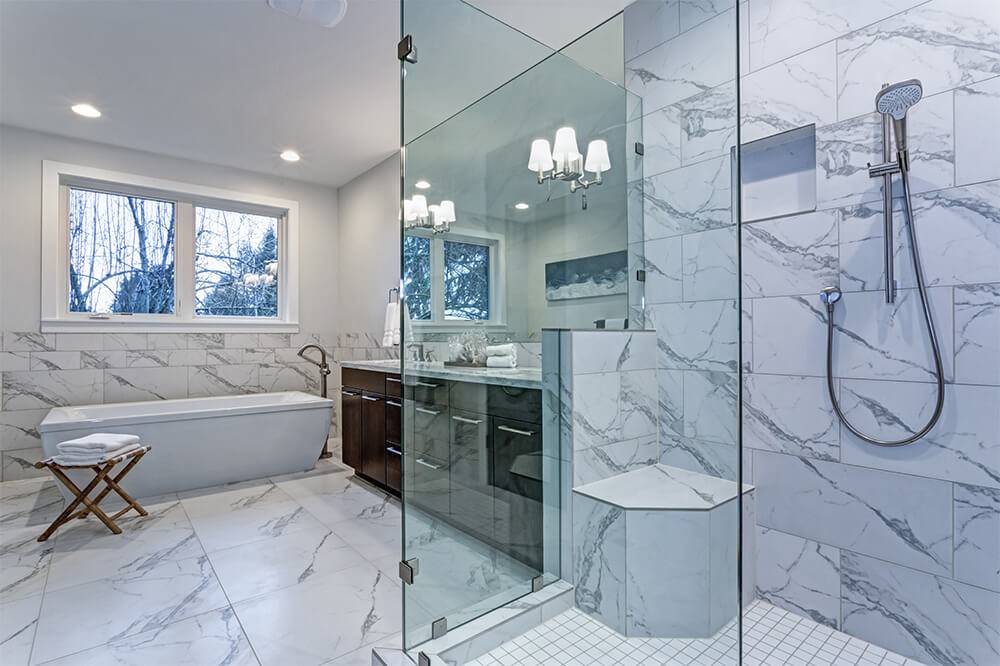 Benches can be easily incorporated into door-free showers. It provides a sitting space while also doubling up as a pedestal to position your body for ease of showering. Tiling it up with marble or quartz look-alike tile will add a touch of opulence to the space. 
2. Consider the aesthetics of wood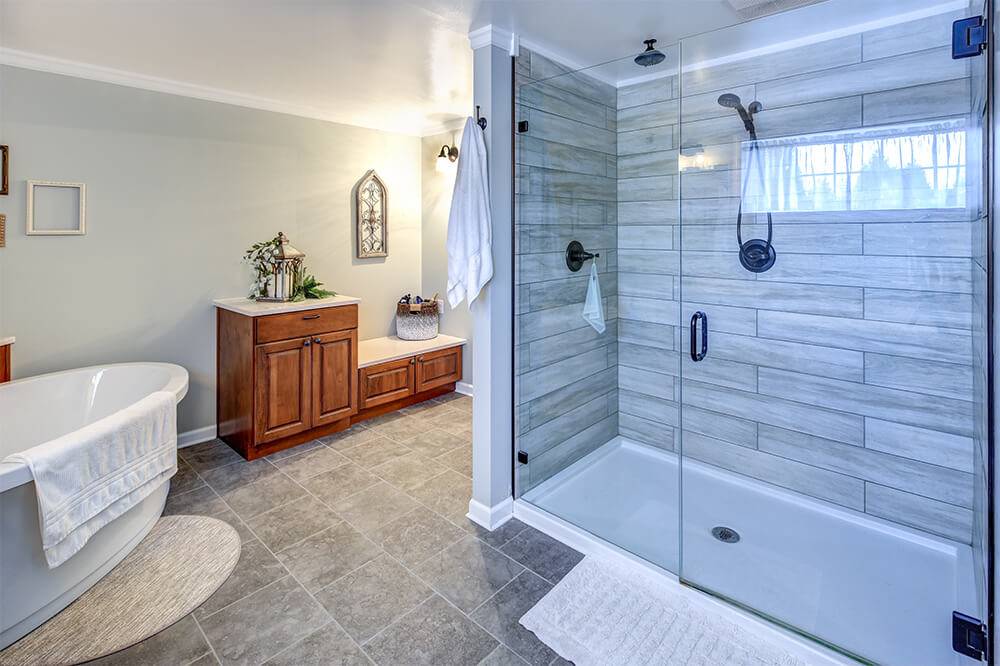 An element of wood in the master bath evokes nature in the best possible way. Ceramic wood-looking tile is an elegant and modern idea, plus you won't have to worry like would if it were real wood. This new trend has been used in all types of projects and can give that pleasing and warm look that real wood brings. Pair it with real wood and natural stone tiles to give your bathroom a dramatic and warmth style.
3. Horizontal all the way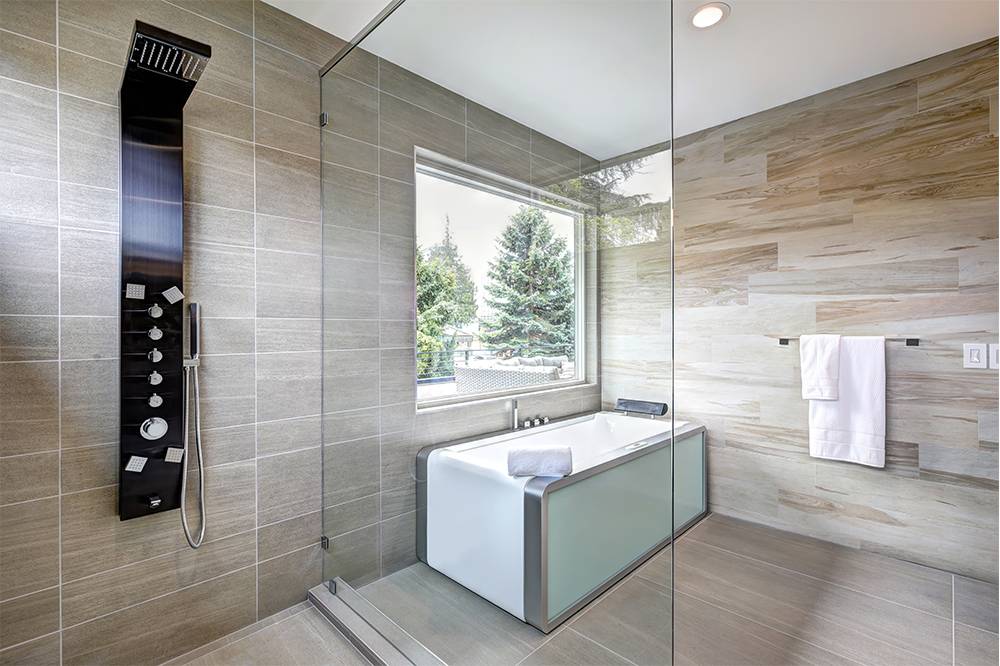 Flaunt your unique sense of style and go horizontal all the way. A majority of residential or commercial baths toe the safe line when decorating this space. However even arranging common tiles uncommonly holds our attention and creates a different atmosphere.
4. Tiles That Look Like Marble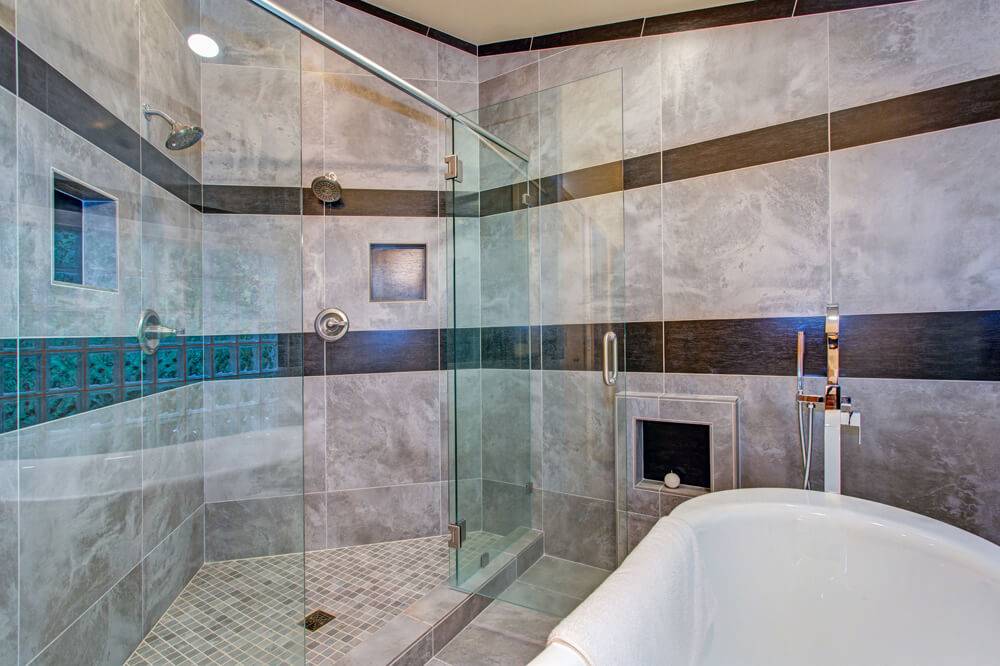 Tiles that wear a distinct marble look are an exquisite addition to walk in shower design without doors. These tiles add a shine to the walls with their smooth texture. These are quite low on maintenance making them smart investment options for the long term. 
5. Honed Natural Stone Tile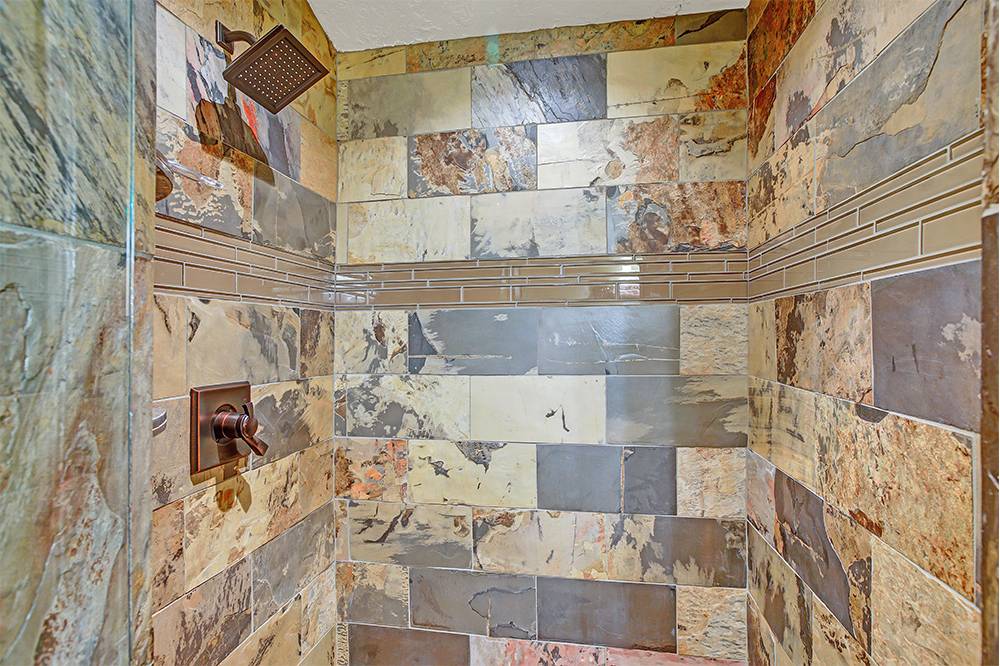 The best feature of a walk in shower is the absence of a shower curb. It eliminates the dangers of falling on a hard, wet floor.  Honed limestone tile is the next best thing. Used in walk in shower tile design ideas, these tiles shine with a matte finish. They are also more accepting of wear and tear than sparkly, reflecting tiles, making them appear cleaner for years.
6. Boldly Mix Textures And Sizes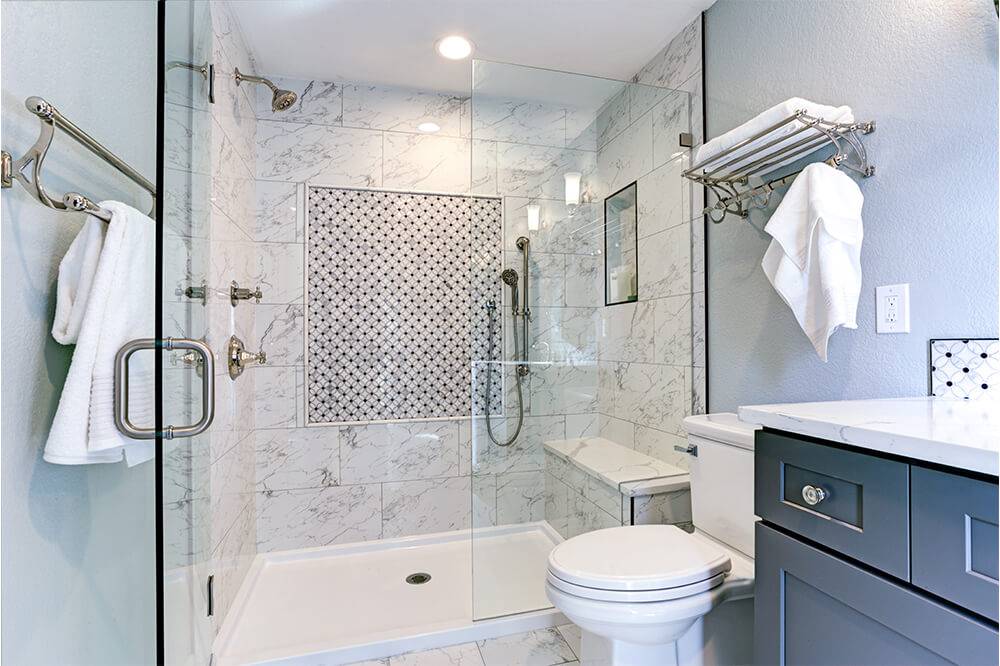 Follow your own styling star when designing walking showers without doors. Pore over the color palette, ransack tile stores and throw everything together again and again until the shower looks just right. Unequally sized tiles on the bathroom walls often create an arresting effect. 
7. Mosaic Accent Walls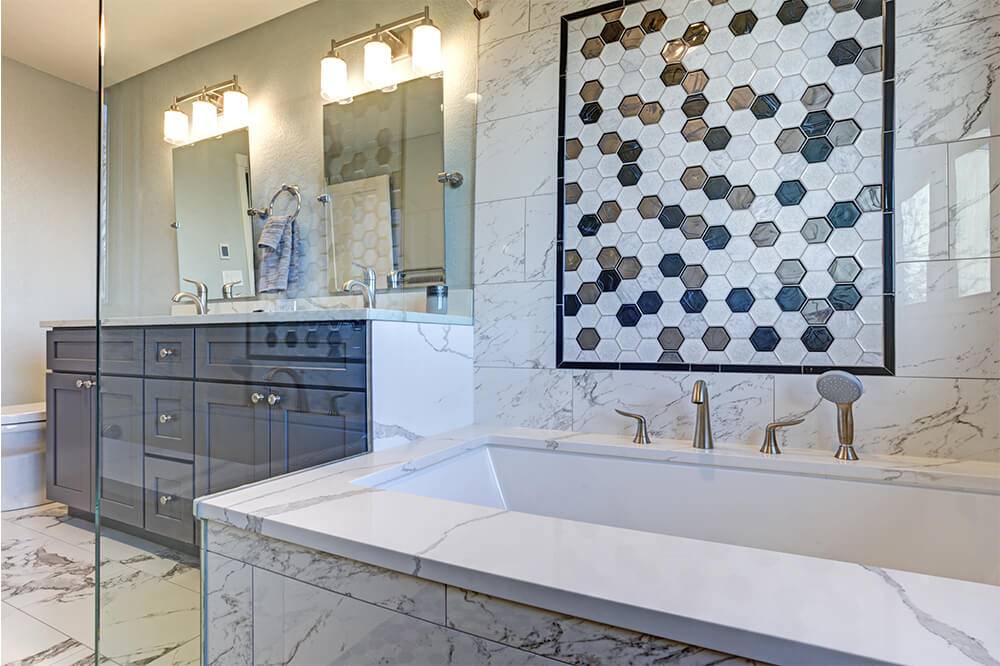 Break the line of sight with a sudden mosaic wall. It will surprise you every time you walk in. This feature works especially well to create depth. In a shower full of tiles an accent wall adds curiosity.
Whether it's a new space waiting for a bath or an old one needing touch up, walk in shower tile design ideas can turn either into a classy spot readily. They protect the shower walls, reflect fine tastes and redefine effortless chic. Get in touch with us and start building the walk in shower of your dreams.
If you're feeling audacious, check our DIY guide on how to install tiles.