All you need for installation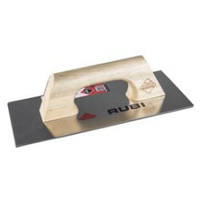 Trowels and Notched Trowels
RUBI has one of the most complete ranges of trowels and notched trowels on the market. Manufactured with the highest quality materials, the RUBI range of trowels and notched trowels are synonymous with assurance and confidence. Available with different types of handles; wood, plastic, the exclusive and original RUBIFLEX®system that combines ergonomics, strength and comfort in a single handle.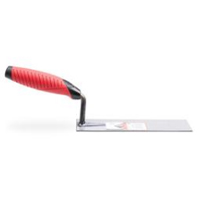 Brick Trowels
The plates on RUBI brick trowels receive a specific heat treatment that improves their flexibility and reduces wear. In the same way as the shank of the plate, to increase its hardness and rigidity and make RUBI brick towels an extremely light tool with excellent strength and easy to use.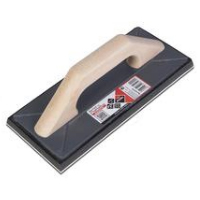 Rubber Grount Floats
RUBI has a wide range of rubber floats for grouting ceramic tiles, with ergonomic wooden handles. SUPERPRO wooden handle rubber grout floats by RUBI are available in different rubber hardnesses for the best finish according to the grout joint width.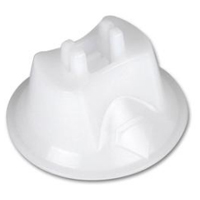 Tile Level Quick System
RUBI's TILE LEVEL QUICK tile leveling system is ideal for installing large format ceramic tiles (minimum size required: 12"x12") and thickness levels between 1/8" and 5/8", by using the double gluing technique.
The nippers allow pressure to be adjusted according to the thickness of the ceramic tile, allowing the user to always exert the exact pressure necessary at all times and thus facilitating the use of the system for users who are not accustomed to it.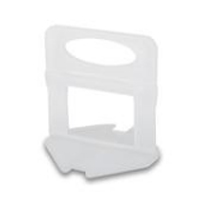 Delta Tile Leveling System
The main function of the DELTA TILE LEVELING SYSTEM from RUBI is to prevent the creation of lippage when installing ceramic tiles, both on floors and walls.
The DELTA TILE LEVELING SYSTEM also prevents the tiles from moving while the adhesive sets and, during installation, reduces the number of corrections to the position of the tile itself.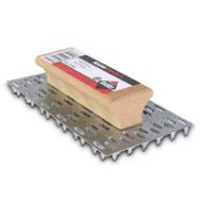 Scrapers
The facade mortar scrapers, available in two sizes and types of handles; wood or plastic, are highlights of the RUBI scraper range. All RUBI facade mortar scrapers are equipped with a highly wear resistant galvanized steel sheet.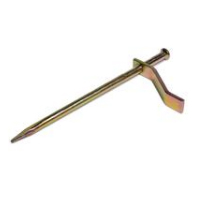 Markers, Supports and Templates
As part of its effort to improve the quality of professionals' work worldwide, RUBI has an extensive range of markers, supports and templates for installing ceramic tiles on offer.
The range of RUBI markers, supports and templates, simplifies complicated and tiring ceramic tile fitting jobs.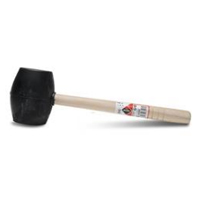 Mallets and Beaters
Within the family of tools and implements for tiling and flooring, professional ceramic tile setters can find the RUBI flat-sided rubber mallets.
The RUBI flat-sided rubber mallet is one of the tools most widely used by professional ceramic tile installers.
The main function of the rubber mallet is to facilitate the proper laying and positioning of ceramic tiles during installation.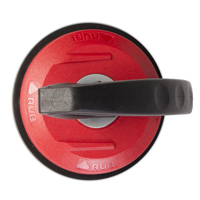 Suction Cups
The RUBI suction cup range contains single, double and triple models.
With the development, and ever increasing presence of large format ceramic tiles, the use of suction cups is becoming increasingly necessary.
The single suction cup, with a maximum load of 88 lbs, is ideal for handling and fitting ceramic tiles with formats that one person can handle without difficulty.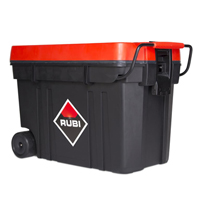 Tool Boxes
As an ideal complement to all ceramic tile fitting tools and implements, RUBI has included a couple of models of tool boxes.
RUBI tool boxes offer a large storage capacity and make transporting tools easier for construction professionals.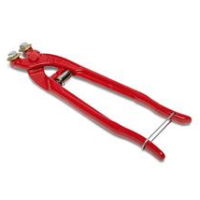 Tile Nippers
The range of special nippers for cutting ceramic tiles is also noteworthy.
Each of the nippers in this RUBI product range have been specially designed for a specific material and a specific use.
RUBI nippers have very hard and precise edges, with premium quality tungsten carbide tips or made of steel with special treatments for maximum durability and cutting quality.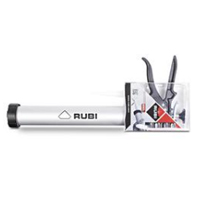 Mortar Applicators
Practical, quick and clean – this sums up RUBI grout mortar applicators.
Specially designed for the application of mortar, silicone and polyurethane joints, they adapt to both manual loading and rigid and flexible cartridges.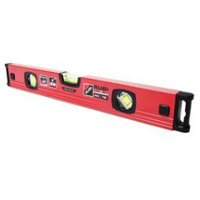 Levels
RUBI is proud to offer construction professionals its RUBILEVEL level range.
With a wide variety of models and finishes, RUBILEVEL levels provide high accuracy tile leveling in all models, owing to the finishes and machining carried out during the production process.
All RUBILEVEL levels are made of high quality aluminum.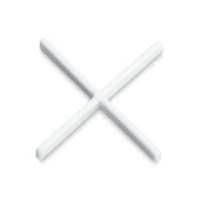 Tile Spacers, "T" and Wedges
RUBI tile spacers, "T" and wedges are undoubtedly a truly indispensable range for obtaining a perfect finish in any ceramic tile range installation work. RUBI tile spacers, "T" and wedges are noted for the uniformity of their products, the homogeneity of measurements and the absence of burrs and other small flaws. These features allow professionals who opt for RUBI tile spacers, "T" and wedges to obtain an outstanding finish and with complete accuracy.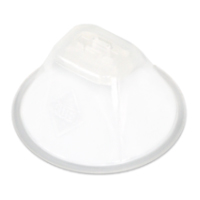 Tile Level System
RUBI, in its ongoing quest for improvement and to provide professional tile installers with all possible tools, has designed the following tile leveling systems: TILE LEVEL.
The TILE LEVEL is the ultimate solution to avoid lippage when installing ceramic tiles.
Special Offers
Find the most incredible deals on the products you've been looking for.
Inspirations
See some of our products in real homes for design inspiration.
Request a

Quote

Subscribe and don't miss our latest innovations!
Products Categories
Gilsa is dedicated to designing and delivering beautiful products that last a lifetime.